Sherelle Essential Mix throwback Mixmag cutout tape cover

15 Nov 2020
stories
Sherelle smashed it with a new mix for Pete's Tong's immutable Essential Mix show on BBC Radio 1. Reminded of an old ritual with radio taping.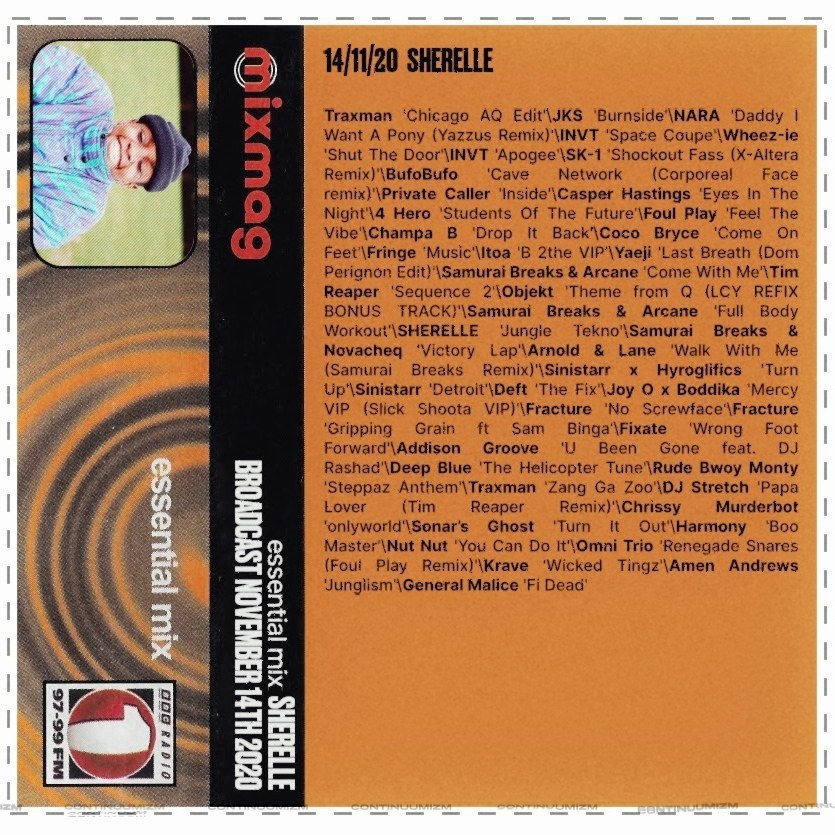 In the 90s after recording your own tape off the radio you'd wait for Mixmag to publish their next issue with a handy cut-out cover with tracklist for the best Essential Mixes. We've got streams & djs kindly IDing their dub selections these days, but made a throwback cover for fun anyway!
The mix itself is an upfront selection and journey thru range of styles and BPMs she represents. Congrats to Sherelle whose energy and quality we definitely appreciate around here. From strength to strength.
🎵Listen back: