Alive Always
Daft Punk live PA from 1997 Daftendirektour
22 Feb 2022
sounds
A year after their farewell, on 'twosday' February 22nd at 22:22 GMT, Daft Punk treated us with a one-off stream of a full recording of their 1997 Daftendirektour live PA in LA.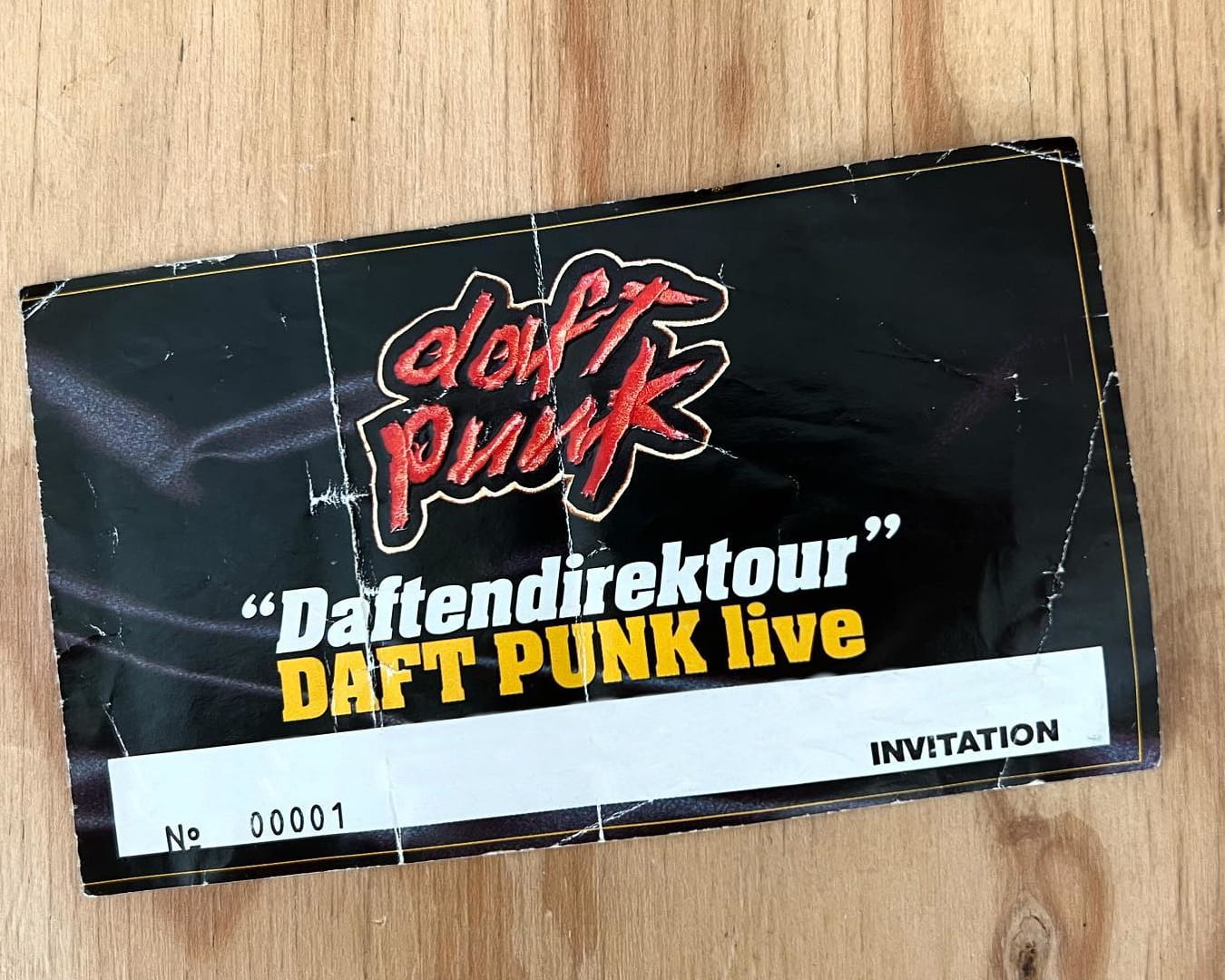 Got us Rollin' & Scratchin' and 909 jackin' Roulé knob-twiddlin' filter house musique Homeworkin' all over again (with no helmets!).
Always remember in 1997, underground dance music starting to make waves in America and media taking notice, Daft Punk did an interview on CBC TV in Toronto. We were excited to see any coverage on mainstream tv, and here was this scrawny French duo, no helmets, who would blow us away with Homework shortly after. The live PA is excellent, a full set from them with lots of drum machine and sampler improvisation for that raw disco house sound they took to the masses. Check the live version of Teachers with them reading the names through a vocoder/synth. Classic.
Of course someone recorded it #